Cairn Rescues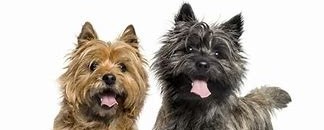 The Cairn Terrier Club of America supports the rescue efforts of our affiliated, regional, clubs. However, the CTCA itself does not do rescue. Financial support is provided to the affiliated regional clubs upon request. If you are seeking a rescue Cairn, please contact the regional clubs for more information.
For more information, please contact Dawn Phillips.
Cairn Terrier Club of Denver
Our Club Liaison for rescue with Cairn Rescue USA is Linda Wilson.

Cairn Terrier Club of Northern California
Click here to access Rescue information for this club.
Cairn Terrier Club of Southern California
Contact the club for rescue information here.
Potomac Cairn Terrier Club
Click here for rescue information.
Housatonic Cairn Terrier Club